Collaboration is the key to success in dealing with complex issues of international development.
Does your business, organization or foundation share our mission? As we make plans to scale our successful program, we're looking for partners who can offer funding, in-kind services or goods, professional expertise and/or compatible programs. If you think your organization would be a good fit, let's talk!
Email us at info@readingvillage.org with questions or to get the conversation started.
Current Partners
AceReader is referred to as reading improvement, reading assessment, reading fluency, vision training and speed reading software. AceReader provides software and online solutions to assess, track and improve students' reading rates and comprehension. It not only focuses on helping students, but it also helps people of all ages become more efficient silent readers. AceReader always strives to provide the best products and services at affordable pricing and with superior support.
The April Fund exists to impact the local, national and global community by making charitable donations to non-profit organizations in the areas of the environment, health and human services, education, civic responsibility and the arts.1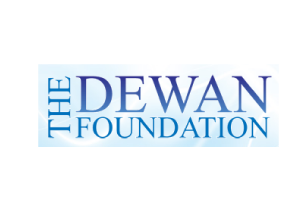 The John and Susan Dewan Foundation began in January 2000 to provide hope and a future to those in poverty by supporting organizations that help people to help themselves. The foundation supports organizations that work overseas in developing countries, especially Central America, to provide education, job creation and economic development leading to stable employment for people in poverty.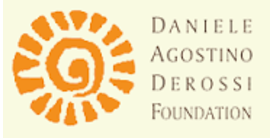 Daniele Agostino Derossi Foundation
The Daniele Agostino Derossi Foundation was created in 1991 in memory of and with the funds of Daniele Agostino, a distinguished Italian entrepreneur and innovator. The Agostino Derossi Foundation is a private foundation that supports projects where small amounts of money will make a real difference. The Foundation's mission focuses on the well-being of women and children in the indigenous communities of Guatemala and Mexico, with projects focused on education, health and the development of income-generating activities.
Docmation makes Salesforce solutions easy to implement and adapt. Their expertise enables clients to maximize the functionality of Salesforce's powerful database and empowers staff members to boost effectiveness with the tools that support and optimize processes within the database.
The Estelle Friedman Gervis Family Foundation
The Estelle Friedman Gervis Family Foundation has been a loyal partner of ours for many years. Thanks to their loyalty and generosity we have been able to expand our Leaders & Readers program to reach more teenagers and more young children in rural Guatemala.
GlobalGiving is dedicated to building an efficient, open, thriving marketplace that connects people who have community and world-changing ideas with people who can support them. You select projects you want to support, make a tax-deductible contribution, and get regular progress updates – so you can see how your gift is making a difference.
The Good People Fund, inspired by the Jewish concept of tikkun olam (repairing the world), believes that a simple, effective act of kindness can make a world of difference. We provide financial support and guidance to unique charitable activities working person-to-person, to inspire widespread support for groups dedicated to the world's challenges.
Google's mission is to organize the world's information and make it universally accessible and useful. Our company has packed a lot into a relatively young life. Since Google was founded in 1998, we've grown to serve millions of people around the world.
Lake Atitlan Libraries (LAL) was founded to improve literacy in Guatemala and other Latin American countries by fostering and supporting libraries, schools and teachers to promote the use of books in the classroom. Currently LAL works with a Guatemalan organization to identify local opportunities and challenges. Many new public middle schools (Básicos) are being started in isolated indigenous villages so that children can continue their education beyond primary school. But at the same time, few of the new schools have books for either the teachers or the students.
The Lewisville Noon Rotary is affiliated with Rotary International and Rotary District 5790. Their local club is governed by a set of bylaws and the Rotary International constitution. They raise money each year to support 18 non-profit organizations, including Reading Village. There are 33,000 Rotary clubs in more than 200 countries. Clubs are nonpolitical, nonreligious, and open to all cultures, races, and creeds. As signified by the motto "Service Above Self," Rotary's main objective is service – in the community, in the workplace, and throughout the world.
Salesforce is a global leader in CRM that empowers companies to connect with their customers (donors and partners) in a whole new way. With their cloud-based software, customers can maintain an organized database to drive efficiency with outreach efforts and easily report on important data.
The Spanish Institute
The Spanish Institute offers fun, interactive and practical Spanish courses in Boulder, Denver, Broomfield and Longmont. At all levels, our classes will give you the tools to converse in the Spanish language.
The TeleTech Community Foundation (TTCF) was founded in 2007 based on the principle that education is the key to a successful community. Each year, they continue to impact the global community by giving students the tools and support they need to maximize their educational outcomes.